---
We are "on vacation" from Little Jim's Marina, 601 North Causeway, Fort Pierce, FL
We'll be back in October for our 12th season
every Tuesday afternoon from 1:00 - 4:00 (or 5) PM (weather permitting).
The weather is lousy
The season is over
We're taking a break
'Till next October
The snowbirds are gone
The rain makes us fear
For the safety of our
Electronic gear
We had a great season
We've had lots of fun
And now it's time
To thank everyone
Thanks everyone for a wonderful 11th year at Little Jim's - see you next October
Lame song department:
Sung to the tune of See You In September:
See you, in October,
See you, when the rain is through
Here we are, saying "good bye" for the summer
Monsoons are a bummer
For gigs out of doors
Have a good time, and remember,
We'll be back, when the rain is through
So we'll see you, in October
To start our 12th year
Hopefully with you
---
Starting in late October for our 12th straight year!
We are now playing in public at Little Jim's Marina, 601 North Causeway, Fort Pierce, FL 34949 (772) 468-2503, every Tuesday afternoon from 1:00 - 4:00 PM (sometimes 5). It's outdoors, "Key West Rustic", it's on the water, it's either in the sun or under the covered deck, the sandwiches are delicious, they have a full bar, and it's lots of fun. Please join us.
Download a .pdf flyer here for your, refrigerator, club or condo.
Need a map? Click here (or right-click to download)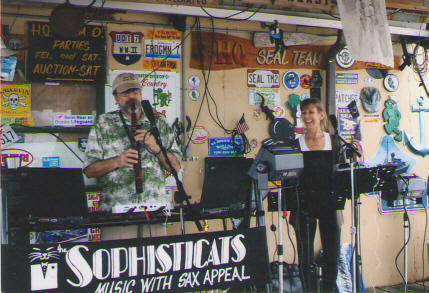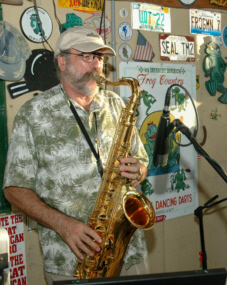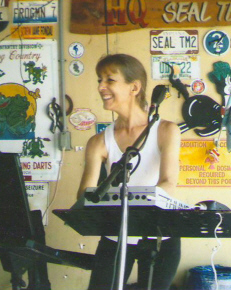 ---

We also have an opt-in newsletter. It's all text so it downloads quickly and text cannot contain a virus. If you change your mind, your address will be cheerfully removed. If you would like to get our newsletter e-mail The Sophisticats and include the following information:
Your Name
Your complete, physical mailing address
Your e-mail address
Be sure to put Cat List in the subject line
To e-mail The Sophisticats, type

in your e-mail app.
Note: This is not 'clickable' to prevent "spam-bots" from harvesting
my e-mail address and sending me up to 400 spams per day.

Privacy statement:
Your information will not be shared with anyone -- period.