Note: Video Demo will open in a new window - DSL or Cable speed required
Where are the 'Cats playing now?

The majority of our gigs are private affairs, (yacht clubs, country clubs, private clubs, house parties, condominiums, weddings, divorce parties, neighborhood parties, corporate functions, etc.). To protect our clients privacy, private gigs are not listed below.
Public Performances
Y'all are invited to party with us here
January 2020
February 2020
March 2020
April 2020
New dates added as they come in, so check back often
---
Starting October 22, 2019 for our 12th straight year!
We are now playing in public at Little Jim's Marina, 601 North Causeway, Fort Pierce, FL 34949 (772) 468-2503, every Tuesday afternoon from 1:00 - 4:00 PM (sometimes 5). It's outdoors, "Key West Rustic", it's on the water, it's either in the sun or under the covered deck, the sandwiches are delicious, they have a full bar, and it's lots of fun. Please join us.
Download a .pdf flyer here for your, refrigerator, club or condo.
Need a map? Click here (or right-click to download)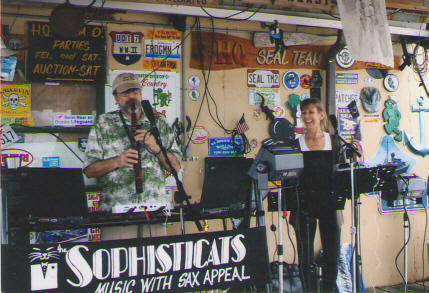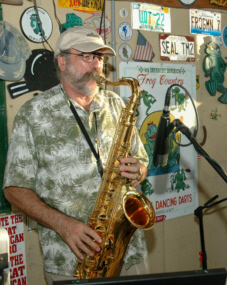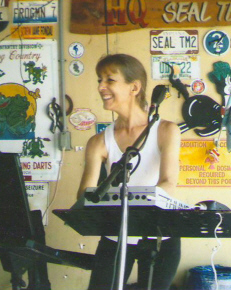 ---

We also have an opt-in newsletter. It's all text so it downloads quickly and text cannot contain a virus. If you change your mind, your address will be cheerfully removed. If you would like to get our newsletter e-mail The Sophisticats and include the following information:
Your Name
Your complete, physical mailing address
Your e-mail address
Be sure to put Cat List in the subject line
To e-mail The Sophisticats, type

in your e-mail app.
Note: This is not 'clickable' to prevent "spam-bots" from harvesting
my e-mail address and sending me up to 400 spams per day.

Privacy statement:
Your information will not be shared with anyone -- period.