Note: Video Demo will open in a new window - DSL or Cable speed required
Where are the 'Cats playing now?

The majority of our gigs are private affairs, (yacht clubs, country clubs, private clubs, house parties, condominiums, weddings, divorce parties, neighborhood parties, corporate functions, etc.). To protect our clients privacy, private gigs are not listed below.
Public Performances
Y'all are invited to party with us here
October 2017
Friday, October 6 Charlene's Coyote Grille in the Roadrunner Resort from 6-9 PM - 5500 St Lucie Blvd, Ft Pierce FL (772) 801-9302

Saturday, October 7Seminole Brighton Casino from 6-10 PM - 17735 Reservation Rd, Okeechobee, FL 34974 (863) 467-9998 Link to Google Map

Friday October 20 JJ's Sports Bar & Grille, from 8:30 - 11:30 - PM 8797 20th St, at the Vero Beach Inn, in Vero Beach (772) 501-9861

Tuesday, October 24 Little Jim's Marina/Deli/Bait & Tackle from 1-4 PM - 601 N. Causeway Dr, Fort Pierce, FL (772) 468-2503

Tuesday, October 31 Little Jim's Marina/Deli/Bait & Tackle from 1-4 PM - 601 N. Causeway Dr, Fort Pierce, FL (772) 468-2503
New dates added as they come in, so check back often
---
Our 10th straight year!
We are now playing in public at Little Jim's Marina, 601 North Causeway, Fort Pierce, FL 34949 (772) 468-2503, every Tuesday afternoon from 1:00 - 4:00 PM. It's outdoors, "Key West Rustic", it's on the water, it's either in the sun or under the covered deck, the sandwiches are delicious, and it's lots of fun. Please join us.
Download a .pdf flyer here for your, refrigerator, club or condo.
Need a map? Click here (or right-click to download)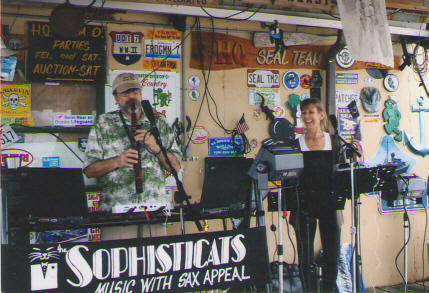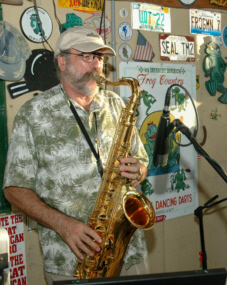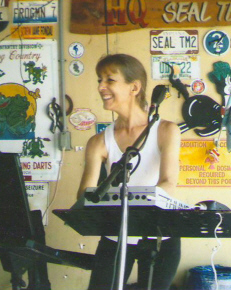 ---

We also have an opt-in newsletter. It's all text so it downloads quickly and text cannot contain a virus. If you change your mind, your address will be cheerfully removed and we do not sell, rent, or share your address with anyone. If you would like to get our newsletter, it's easy! Simply click the link (below) and send us the following information:
Your Name
Your complete, physical mailing address
Your e-mail address
Click Me to join E-mail List@nortonmusic.com

Instructions (if you need them):

To keep the SPAM-bots from automatically harvesting my e-mail address, I've installed a CAPTCHA device. When you click the e-mail link (above), a window will open that will ask you to type in two displayed words that the SPAM-bots cannot read.
If you cannot read the words, either click "Reveal email address" or the "reload arrows" icon to reload; Or you can click the speaker icon to hear and enter an audible code (for sight impaired people)
After you type in the words, click "Reveal email address" to get a "clickable" Norton Music e-mail link.
I apologize for putting you through this simple extra step, but I was receiving about 400 SPAM e-mails a day and I had to do something to stop it.

Privacy statement:
The information submitted on this form will not be shared with anyone -- period.