Problem #1: in bars 1, 2, 3, and 4 there is a chord both on a beat and on the 8th note before that very same beat. Band-in-a-Box will allow you to push a chord to the 8th note before a bar, but if you do, you cannot put a different chord on the first beat of the next bar.



Problem #2: In bars 8 and 12 there are chords on 4 consecutive 8th notes. Band-in-a-Box will not let you put chords on consecutive 8th notes. To play this you would have also had to put 5 chords in the bar. If I wanted to get unmusical about this, I could have put 8 chords in those bars, one for each 8th note.
They say a picture is worth 1,000 words, so here is how it's entered in Band-in-a-Box...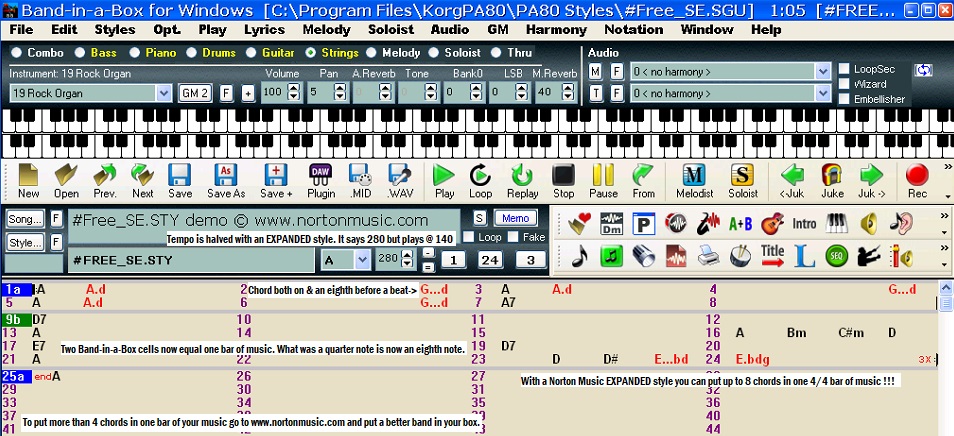 Notice the old Windows XP version of this example? Norton Music's EXPANDED styles work on all versions of Band-in-a-Box, from 1990 to the latest Windows and Mac versions of today.