Step-by-step Directions to the Sunrise Sands Beach Resort
The main inn is on Ocean Drive, the restaurant is on Seaway Drive
There is no sign on Seaway, Google Maps puts it at 2041 Seaway Drive, Ft. Pierce FL 34949
Their phone is 772-403-7767 - Tell them you are coming to see The Sophisticats
A new place and a new day to play!
---
#1 - Head East on Seaway Drive toward the big black arrow on this map
(If you are already on Hutchinson Island, head North on A1A - S Ocean Drive)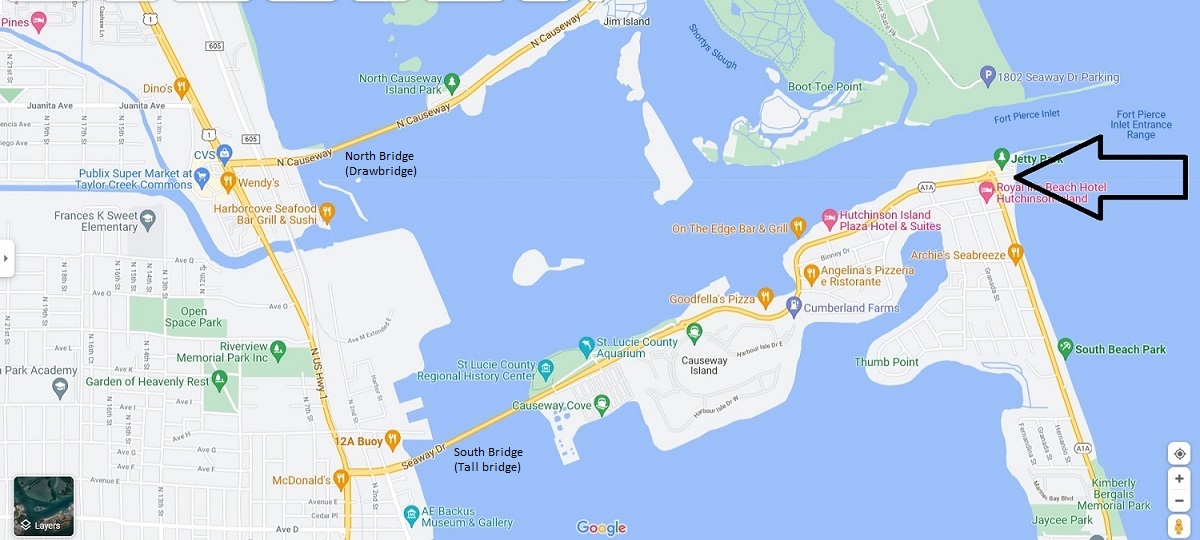 ---
#2 - Continue toward the traffic circle at Jetty Park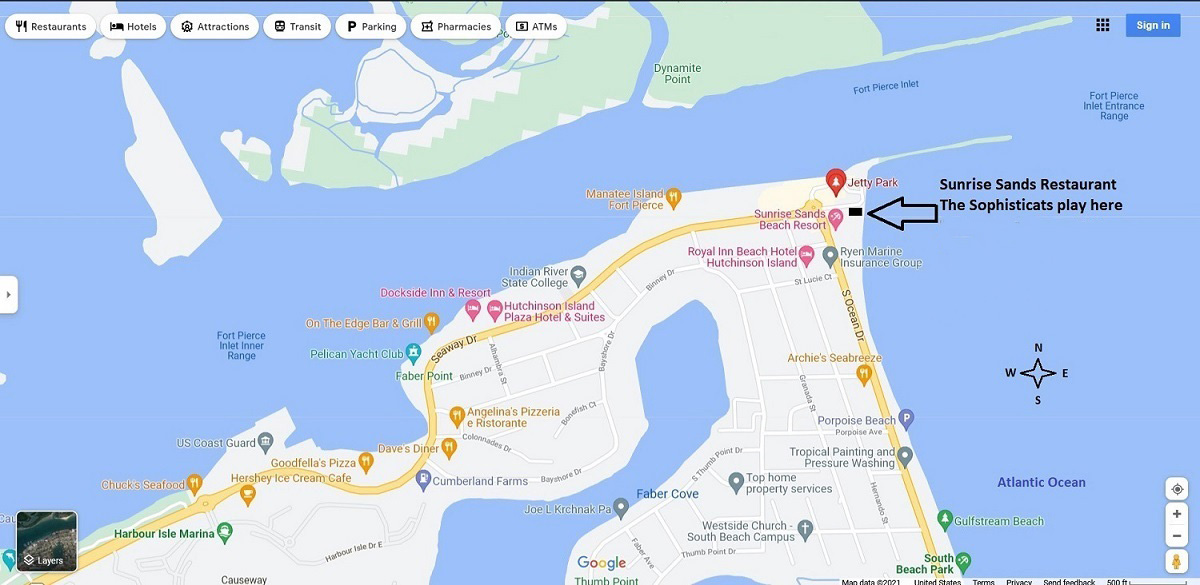 ---
#3 - At the traffic circle head East toward the Atlantic Ocean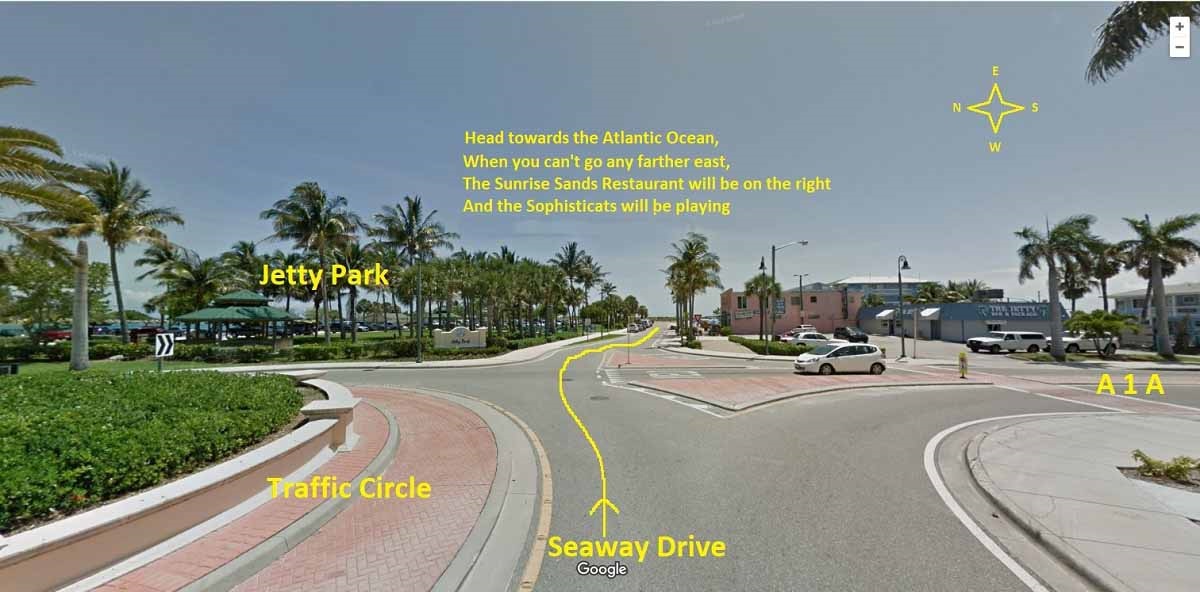 A Birds Eye View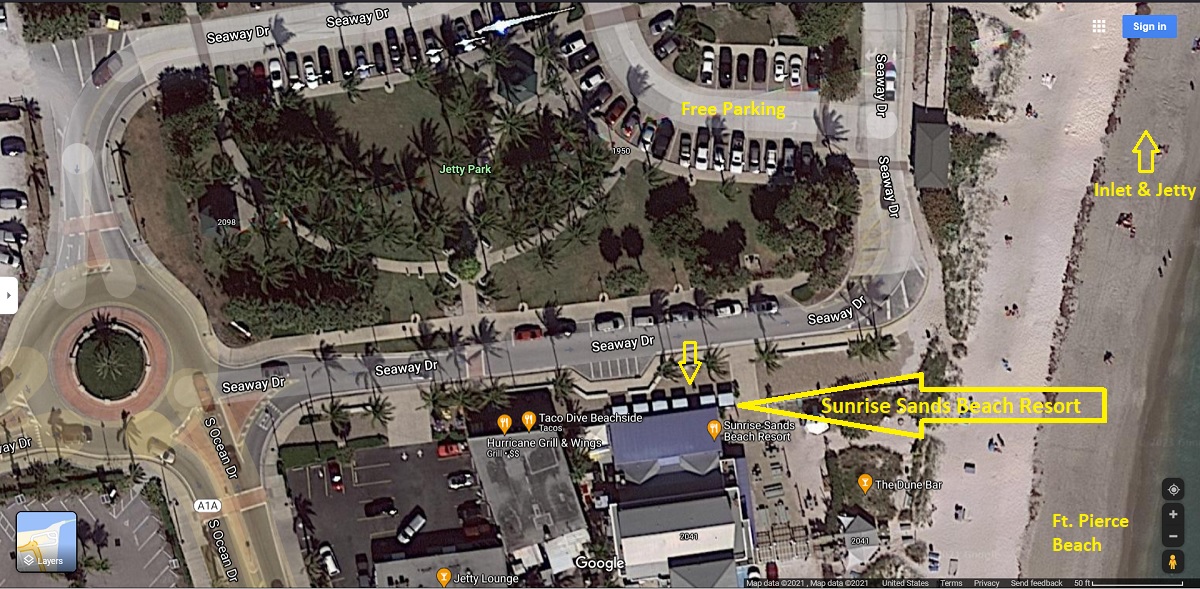 ---
#4 - As you near the end of the road, you will see a blue porch, that is the outdoor part of the restaurant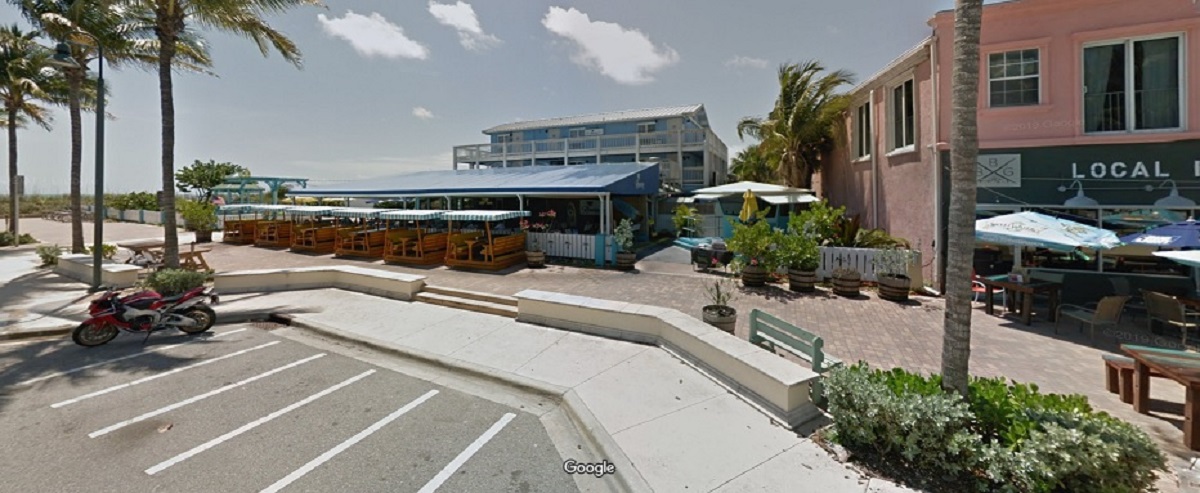 ---
#5 - Here is where we will be playing, you can park in the Jetty Park parking lot or wherever else you want and come join the fun

---
#6 - Free parking is in the Jetty Park, west of the Jetty Park, and a huge lot further west, (past the Square Grouper)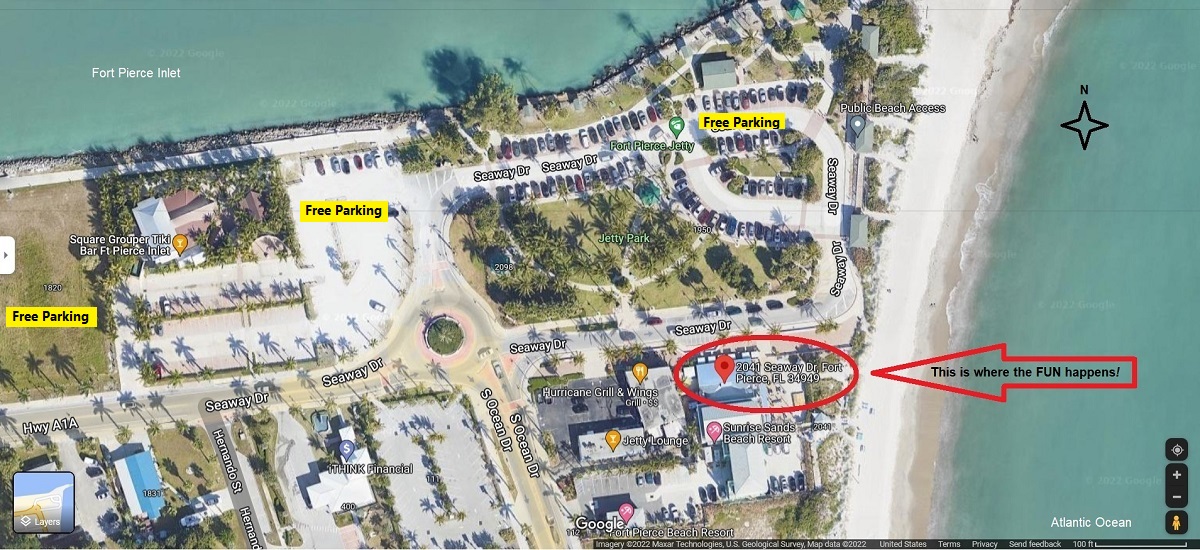 ---
The Sunrise Sands Beach Resort Website is: https://www.sunrisesandsbeachresort.com
The porch is bigger than Little Jim's, but like Little Jim's, we will be close enough to talk and joke around with you.
The hotel has been under new management since last August, the lunch we had there was very good,
the staff is friendly, the atmosphere is laid back tropical, and the beach is just over the sand dune.
This is where the FUN happens on Wednesday afternoons
>^. .^< >^. .^<